TheaterEars, October 20, 2022
TheaterEars is an exciting free app that allows in-cinema moviegoers to watch and enjoy films in their native language with a professionally dubbed soundtrack (typically Spanish) using their smartphone and headphones.
Over the summer, the world was introduced to Lillian Colon. At sixty-five, this long-retired dancer and former Rockette auditioned for–and was cast for–In The Heights, Lin-Manuel Miranda's musical love letter to Upper Manhattan and the thriving Latinx community that lives there. Read more on forbes.com
---
Lillian Colón, 66, is no stranger to finding success in her own time. She became the first Latina Rockette at the age of 32, gave birth to her daughter at 46 and is currently writing a memoir. Read more on nbcnews.com
---
Lillian Colon is a veteran dancer, having been in the entertainment industry since the age of 16… Read more on http://getthefunkoutshow.kuci.org/
---
34 years before Lillian Colón appeared in the new film, she was the first Latina Rockette.
Watching "In the Heights," the hot summer movie launching in theaters and on HBO Max this week, you'll see the effervescent 66-year-old dancer Lillian Colón. This is the first big film for Colón, a native New Yorker and Puerto Rican who became the first Latina Radio City Rockette in 1987. Read more on https://www.nextavenue.org
---
It also includes women who are singularly focused on one discipline grounded in either art or science. For Lillian Colón, 66, that discipline is dance. In 1987, she became the first Latina Radio City Rockette, but she didn't stop dancing once she retired from the New York City dance company in 2002. Instead, Colón kept taking classes, and in 2019, walked into an audition for the film adaptation of Lin Manuel Miranda's "In the Heights" musical. Colón was not just the only dancer over 50 who performed in the movie, but she was the only dancer over 50 who even auditioned. Read more on https://www.forbes.com/
---
Lilly The First Latina Rockette Live
Thalia Spanish Theatre announced their reopening. "A year after our abrupt closure due to the COVID-19 pandemic, Thalia Spanish Theatre is thrilled to announce the comeback of our LIVE performances." Read more on https://www.queensscene.com/
---
Among the first theaters to re-open its doors is the venerable Thalia Spanish Theatre, which is kicking off its season with "Lilly: The First Latina Rockette," the story of the great Puerto Rican dancer Lillian Colon, an orphan from the Bronx who would eventually find herself kicking up her heels on the stage of Radio City Music Hall. Colon herself employs music and dance to bring the story to life in this one-woman show, with performances — in English — running through April 25. Read more on https://www.qchron.com/
---
First-ever Latina Rockette dances "In the Heights" at 66 | SmartBrief
Meet The 66-Year-Old Dancer In 'In The Heights' | My Financial Maestro
The First Latina Rockette's New Act – NewsBreak
LILLY LA HISTORIA DE LA PRIMERA ROCKETTE LATINA | La Guía Cultural (laguiacultural.com)
Arts and entertainment on the rebound | Queenswide | qchron.com
#PickoftheWeek | Live Theater Returns to Queens with a Former Rockette's Dance-Filled Autobiography – QEDC | It's In Queens (itsinqueens.com)
Lilly and other dancers talk about their experiences with the Radio City Rockettes in conjunction with a tour of the Rockettes in Buffalo, NY. Read more on buffalonews.com.
Lilly moderated a panel on community at Dancers Over 40's diversity celebration, Can't Stop the Music! Can't Stop the Dance! Diversity All Around Us! – on Wednesday, October 14th at St. Luke's Theater in NYC. Read more on dancersover40.org.
Media
Despierta America: Lillian Colón, la primera Rockette latina que conquistó los escenarios y la pantalla grande en "In the Heights'.
---
Lillian Colón: la primera "rockette" latina de Nueva York: Watch the video from Telemundo Puerto Rico
---
Dancing Through Life
Lillian Colon spoke and performed at the Forbes 30/50 Summit in Abu Dhabi. Read more on forbes.com
The First Latina Rockette's New Act | WFUV
---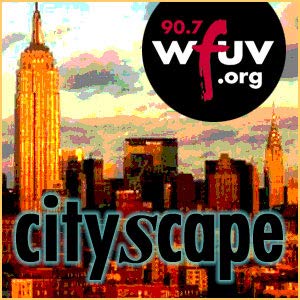 The First Latina Rockette's New Act | Cityscape | Podcasts on Audible | Audible.com
---
The First Latina Rockette's New Act | Listen via Hubhopper
---